Melissa & Jerry Jess collectibles & literature, as well as an impressive collection of vehicles
---
Pictures of the most beautiful vehicles in the world
Many of these are busses that I either own, or once owned
Click on thumbnail to view larger picture
My low-rider truck, with 1 ton of mulch for the custom suspension March, '03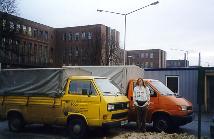 Vanagon & Eurovan single cabs, with hoops in front of the Wolfsburg VW factory -Germany, 1998
Everyone's house should look like this! that's not even all - fall 1999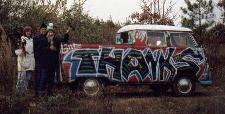 2000 Christmas tree expedition
camping in the new '99 Eurovan camper
rear corner view of my 62 crewcab after custom painting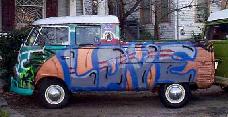 Another view of the crew cab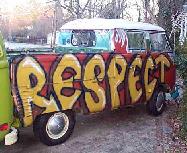 Yet Another view of the crew cab
'73 VW Squareback Dec. 1999
kitty(in carrier) came along to get the Christmas tree
'68 crew cab 1998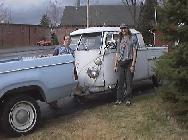 Getting ready to tow a '67 crew cab back from St. Louis. 1998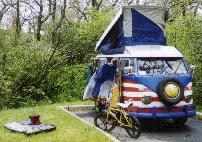 Set up at Busses on the Parkway in '97
Busses on the parkway '98
Brownie, the rainbow '67 in front of Nellie, the Wild Goose- my "new" 67 bus
Nellie, all decked out with the t-shirts I printed for our Bus Trek across the country

Rear Close up of Nellie with all her stickers and "MOOOVIN" license tag

Front view of Brownie, my old 67 standard, with camper interior, with Santa riding shotgun. Handpainted by me!
Getting my '68 crewcab from Uncle Joel, Sean's '71 Crewcab, on our rescue Mission in Tuscaloosa
Uncle Joel, Gus, and me in Tuscaloosa
Darling, my first bus, a '78 automatic sunroof bus, that I put a Westy interior and poptop on.
Lemonhead, mine for a while, now back home in Florida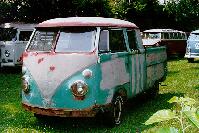 My new '62 crewcab! -1999
My new '62 crewcab!
---
Back to my homepage